Most interesting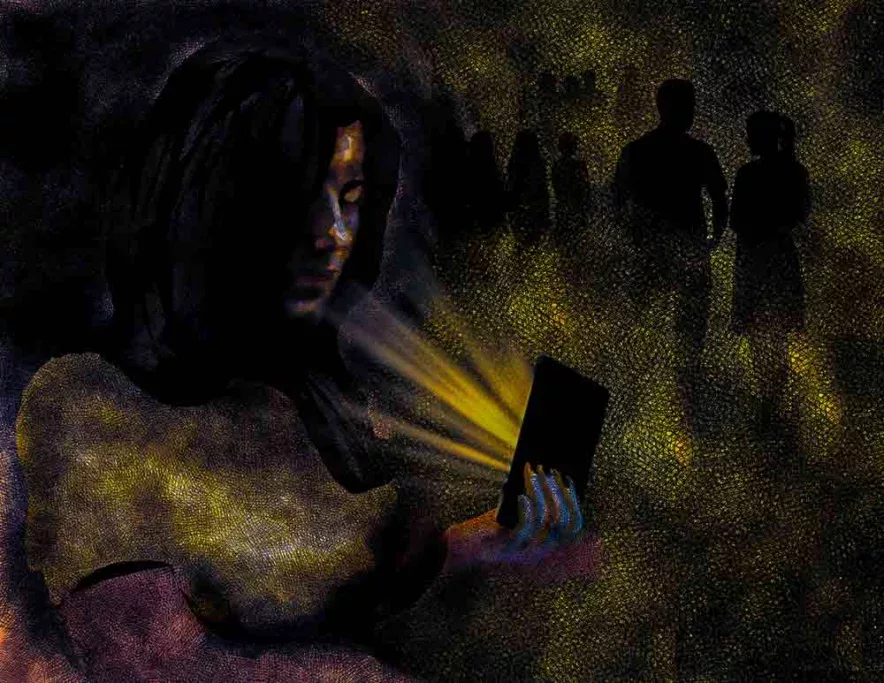 Do you need to intercept someone's text messages but not know how? Do not worry. Whether you're a concerned parent, a responsible boss, someone suspecting infidelity, or seeking to safeguard your elderly parents' privacy, knowing how to receive text messages from another phone number is crucial. The key question is, "How to get texts from another phone?" Good news! This review will share various methods and tools that will help you do just that.
Method 1: Monitor Text Messages with SpyBubble
SpyBubble is a spy-tracking software that stands out as the top choice for undetectable text message monitoring. This spy tracking app, which, once installed on the target iOS or Android cell phone, can track almost all the person's cell phone activity. So, if you want to receive messages from another phone number, SpyBubble has you covered. It lets you read incoming and outgoing texts and recovers deleted ones.
Whether it's SMS, a message sent via text messaging apps (WhatsApp, Snapchat, etc.), or IM apps (Instagram, Facebook, Viber, etc.), SpyBubble will catch them too. And the best part – the person won't know you are tracking them. The text message lookup application works in stealth mode, guaranteeing the safety and security of your private data. All the messages that the person receives, deletes, or sends will also be forwarded to your SpyBubble user space, where you can view them at any time needed.
What Else Can You Do with SpyBubble?
Besides tracking the target's text messages, SpyBubble can boast over 40 advanced spy-tracking features. Users can access various aspects of the target device, such as call logs, GPS location, browser history, and more. You can find out whether your partner uses any dating app to make a new acquaintance.
Known for its user-friendly interface and real-time updates, SpyBubble is a popular choice among those looking for remote spy tracking. Do you want to see texts from another phone free of charge? No problems. With a 2-day free trial, you can test the text messaging app tracker and try all its advanced features. Great, right? It is also important to mention that the full-time live chat service offers customer assistance to enhance your tracking experience.
Method 2: Using iCloud Messages (iOS)
Are you searching for a no-cost solution to keep an eye on your loved ones' iOS text messages? Here are 2 effective methods to help you read someone's text messages without installing software on their phone.
Sync Text Messages to iCloud
If your kid, spouse, or close relative's device runs on iOS, you can use iCloud with iMessage to synchronize and monitor your target phone's text messages. However, if you're wondering how to read text messages from another phone without them knowing for free, you need access to their Apple ID credentials. Also, it's a must to log in with the same Apple ID on both devices. How to receive text messages from another phone number on iPhone? Here is a quick guide to help you get started: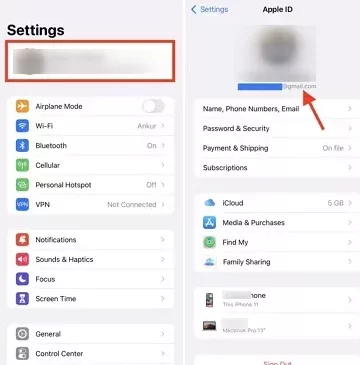 Take your target's iOS device, move to the phone settings menu, and tap on the user's name.
Choose "iCloud" and navigate to "Messages."
Turn the toggle switch on.
All the messages previously stored on iCloud will be accessible on your device. To view them, open the Messages app. Furthermore, any new messages will automatically stored on iCloud for continuous monitoring.
Enable Text Message Forwarding on iPhone
Do you want to receive text messages from someone's iPhone? Sure! Text message forwarding allows this option to intercept sent and received text messages (SMS or MMS) to your MAC, iPad, or iPod touch that meets the Continuity system requirements.
You may ask, "How to get text messages from another phone sent to mine with text message forwarding?" Here is a quick guide for you.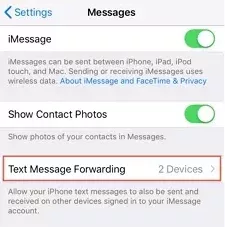 You should know your target's Apple ID. Use it to log in to iMessage on both devices.
Take the target iPhone.
Navigate to "Settings."
Choose "Messages" and tap "Text Message Forwarding."
Here, you have to enter the device (your device) on which you want to allow text message forwarding.
You'll get a verification code (if you do not use 2FA).
Enter the code on the target's iPhone. That's all.
Method 3: With AutoForwardText/Google Sync (Android)
You may be interested in what AutoForward Text is and how to receive text messages from another phone number with it. Luckily, we are here to answer. AutoForward Text is a great tool for Android devices that provides an excellent opportunity to get an SMS from another cell phone number. Using the app, you may forward a text message to an email address, keeping you updated on important messages. Its ability to send text and info like the sender's contact details and even the phone's GPS location makes it unique. Great, right?
The alternative solution is Google Sync, a built-in app on Android devices. What does it do? If you want to receive SMS from another smartphone free of charge, you'll need to turn on Google Sync on the target cell phone and turn on the backup process ("Settings" -> "Google" ->" Backup" ->" Backup Now.")
Find SMS Backup & Restore on your home screen to put everything back on your phone. Tap "Restore" and follow the directions to synchronize everything on your cell phone.
Method 4: Use Auto-Forwarding Apps
Do you want to know how to receive text messages from another phone number on Android automatically? Use auto-forwarding apps. What you have to do for that is to open Google Play and conduct a quick search. While each software has unique features, most allow you to forward text messages to email or another phone number. When selecting an auto-forwarding app, prioritize those with high user ratings. Read customer reviews, as they may tell you about the advantages or disadvantages of the auto-forwarding software so that you will be able to make a well-informed decision.
Method 5: Forward Text Messages to Email
You may ask, "How do I get someone's text messages to email?" Briefly, it's as easy as 2×2. However, the process differs a little for iOS and Android devices. Therefore, let's discuss each of them separately.
How do you forward text messages from iOS to email?
Open the messaging application on the target's cell phone.
Navigate to the conversation you want to forward.
Tap "More" and then "Forward."
In the "To" field, enter your email address.
Tap "Send" to confirm your actions.
How do you forward text messages from Android to email?
Select the SMS message you want to forward.
Tap on that text message and hold it (or tap 3 dots ‒ it depends on the type of your Android device).
Choose "Forward."
Enter your email address.
Tap "Send" to confirm your actions.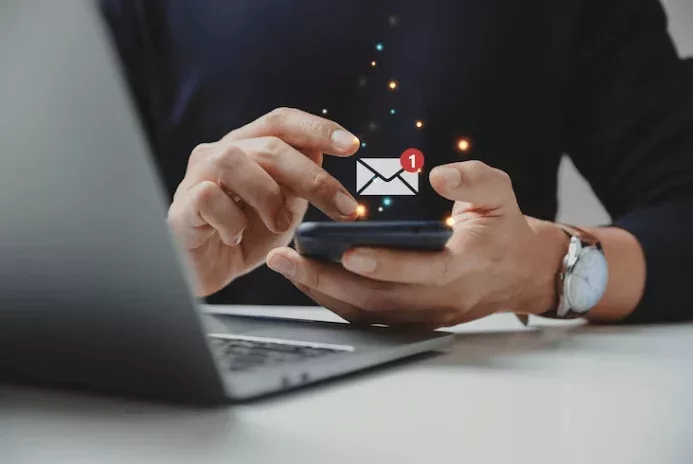 Reasons to Check Text Messages from Another Phone
Although text message monitoring serves various purposes for different individuals, it's essential to recognize its significance and importance for parents, couples, and businesses – 3 major pillars of society.
Benefits for Parents
Ensures safe online interactions for kids with trusted individuals, protecting them from potential harm
Helps to detect instances of bullying and quickly resolve the problem to avoid any possible negative consequences
Tracks texting habits and helps parents control their kids' screen time
Assists parents to control the information their kids share so that sensitive data remains safeguarded from suspicious individuals
Parents can stay informed about their children's school-related communications
Benefits for Couples
Promotes trust, confidence, and transparency in relationships
Helps to reveal a cheating partner
Assists to identify areas for improvement and mutual support
Ensures the safety and well-being of your partner
Is a great solution to find out about your partner's thoughts and feelings if they have rapidly become closed to you
Shows who your partner communicates most often and how much time he spends on it
Benefits for Business Owners
Promotes employees' productivity, ensuring a well-organized workplace
Protects sensitive business information and prevents data leaks
Helps to manage remote employees
Ensures employees follow company policies
Assists to resolve workspace conflicts by reviewing text messages
So, whether your goal is to prevent data leaks, enhance your staff productivity, protect your kids, or read cheating spouse text messages free of charge, the above-listed tools will be helpful. With a good monitoring app, it is possible to view text messages sent and received from another phone and read those purposely deleted. By using these tools, you will be able to maintain a watchful eye on digital activities, ensure a safer online environment for your loved ones and a more efficient workplace, or uncover essential information when needed.
Final Thoughts
Now that you've learned how to receive text messages from another phone number, choosing the correct method based on the target device's operating system is vital. Bear in mind that free text message tracking apps come with limited features and may be noticed by the person whose activity you monitor, which, in turn, can lead to negative consequences and unwelcome complications.
Therefore, it's better to opt for paid services, such as SpyBubble, for enhanced privacy, ensuring your monitoring activities remain discreet, ultimately aiding in uncovering the truth while safeguarding your relationships.
FAQ
Can I clone a phone number to receive its text messages?
Yes, you can clone a phone number to get a text from another phone. To clone a cell phone number, you must duplicate the SIM card, which holds the phone's unique identifying data.
Can I get messages from a backup?
Absolutely. If you've backed up the target's phone messages before, you can quickly get them on your cell phone. However, it may require some technical knowledge to succeed with it.
Can the target phone user know their messages are being forwarded?
It depends on the method or application used. While some are discreet, others may show notifications so that you risk being caught. Therefore, it's essential to choose reliable SMS forwarder apps to get someone's text messages to keep things private.
Leave a reply
New posts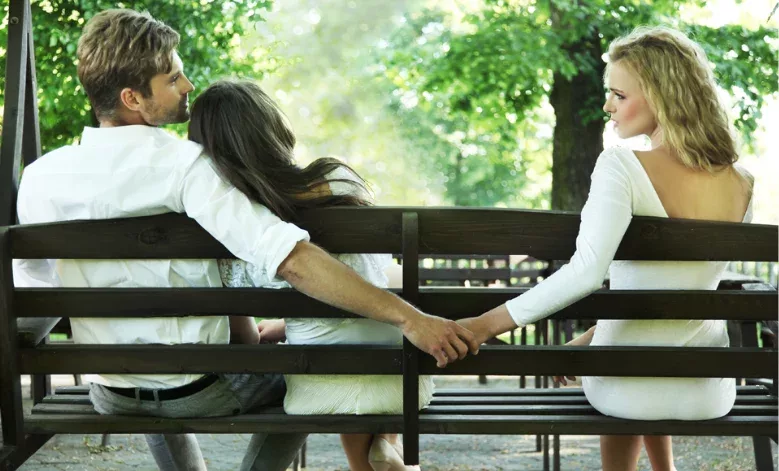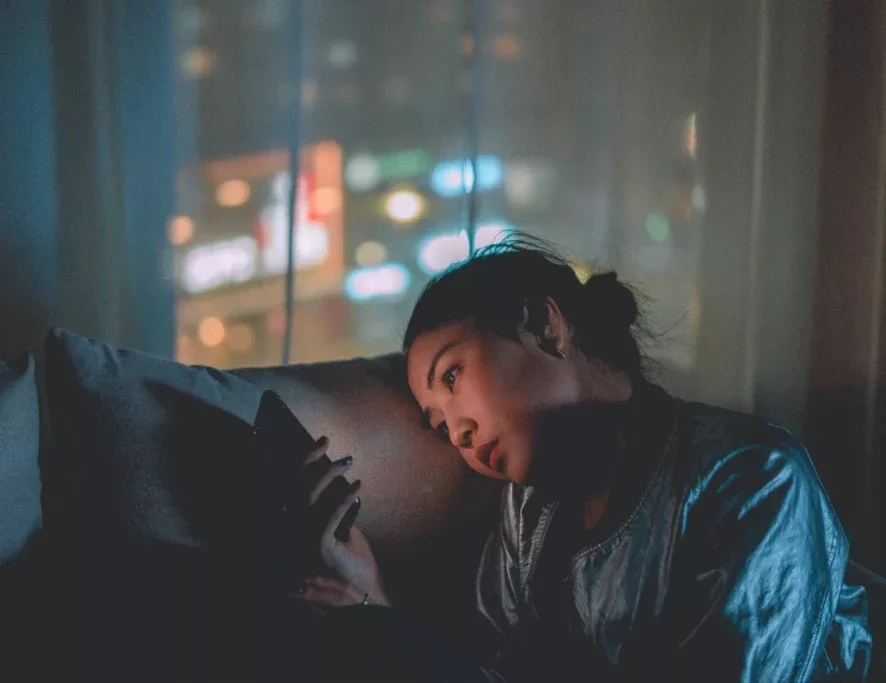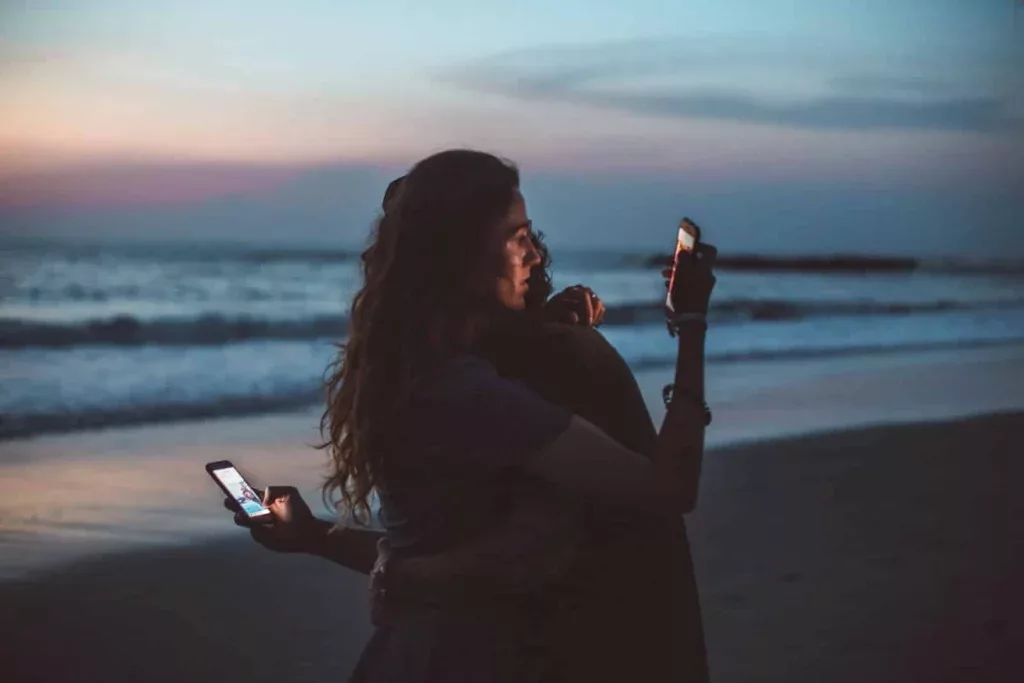 Most interesting